Nov 2022
MICA GD Guest Lecture

I was invited to speak to graphic design students at Maryland Institute College of Arts (MICA). My talk, titled BOOKS BOOKS BOOKS BOOKS BOOKS BOOKS BOOKS provided an overview of my career designing for publishing, as well as my research interests.

Apr 2022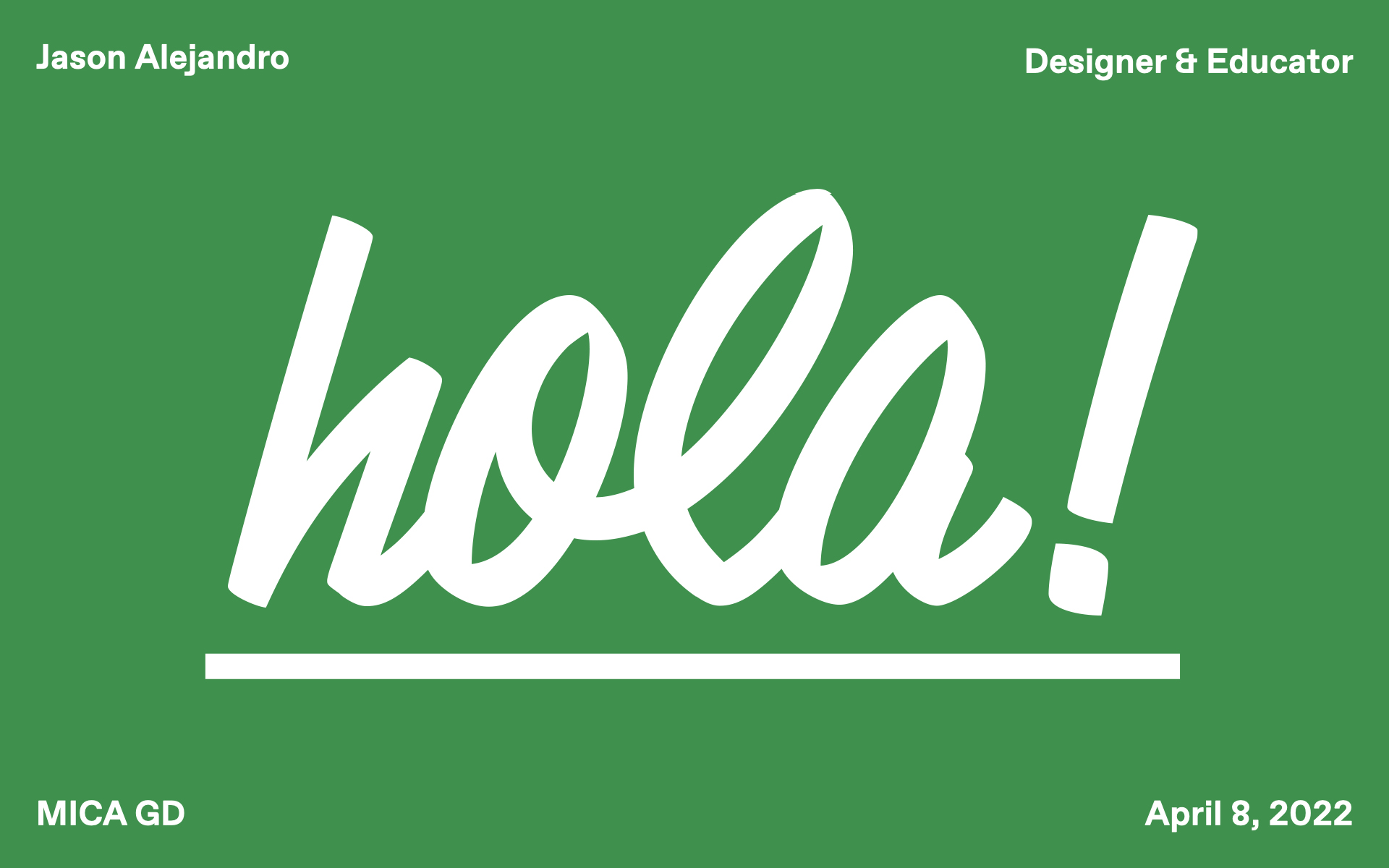 Opening slide
Viewer Participation
The fine folks at
Draw Down Books
(Kathleen & Christoper Sleboda) invited me to write a text for
I've Got Something to Say
, a new publication and catalog of their posters designed between 2013 and 2021.
It can be purchased
here
.
Feb 2022
Design by Draw Down Books
LIFTED zine

Inspired by the idea of sampling in popular music, LIFTED is a typographic publication that reclaims design history through a curated narrative of song titles ranging from 1900 ("Lift Every Voice and Sing") to present day. The musical titles represented offer a topical (and incomplete) glimpse of Black public life and lived experience in the United States—focusing on slavery, protest, civil rights, and revolution. Ultimately, these digitized type specimens, "lifted" from printed ephemera, serve as a means of bridging time, media, and artform while calling into question the legitimacy of the design canon.

The typographic specimens in the publication were digitized from the following sources: NY Public Library Digital Collection, National Museum of African American History & Culture, University of South Florida Libraries Special & Digital Collections.

This work was created for the exhibition With a Cast of Colored Stars curated by Kelly Walters, on display at Parsons School of Design in NYC from January 24–March 1, 2022.

Jan 2022
Louie's Hot Bottoms

Visual identity and packaging design for NYC-based hot sauce brand Louie's Hot Bottoms.
Dec 2021